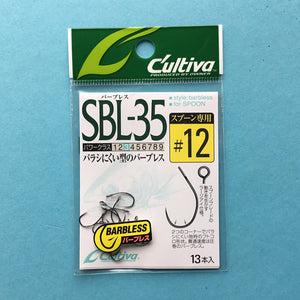 Wide-Eyed Hooks™ are for anglers who've gotten to the point where it is a bit difficult to thread the tippet through the hook eye. If you've ever wondered why they don't just make the eye bigger, boy do I have hooks for you. The eyes on these hooks are huge!
If you'd like to have the benefits of a larger hook eye without having to tie a loop eye on an eyeless hook, these hooks are for you.
The hooks are a size 12 (western sizing, not Japanese sizing), which is probably the de facto standard for tenkara flies. They are barbless but the shape should prevent all but the littlest, squirmiest fish from wriggling free.
13 hooks per package.