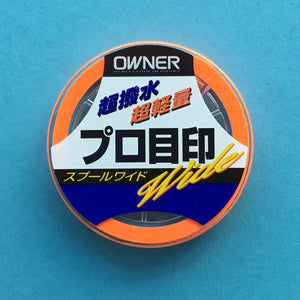 6m of marker yarn on a spool

Tie 3-4 markers around your main line, 2-6" apart, cut tag ends to 1/2".
Use two colors for added visibility.
Easy to move to adjust for depth. Keep lowest marker above surface.
Will not absorb water
Tighten the line at any hesitation or twitch in the markers.
More sensitive than a float, lighter than a sighter.
Made in Japan