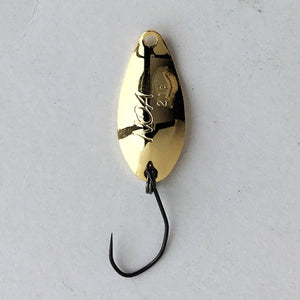 The RodioCraft NOA spoons have an aggressive shape. The front lip is much more sharply angled and the main body of the spoon is much more deeply cupped than the 2.2g Daiwa Adam for example. The NOA spoons will have a more pronounced wobble and will do better with a slower retrieve

The NOA spoons come with a single barbless hook.
Length 1", width 7/16"