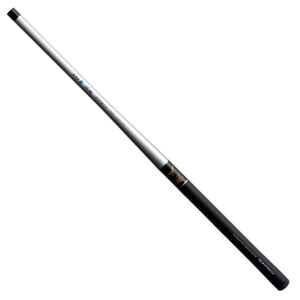 The Suntech FMX Keiryu ZPRO is the softest of Suntech's three FMX Keiryu rods. In addition to the ZPRO, the rods come in stiff and extra stiff versions. The FMX Keiryu ZPRO is soft enough to protect tippets as light as 10X. That said, the rod is also rated for 6X tippets and has enough muscle to handle nice fish.
The Suntech FMX Keiryu ZPRO will cast a size 2.5 tenkara line nicely, with either an unweighted fly or a lightly weighted nymph or a red wiggler (with or without a #10 split shot). It also does very nicely with a single BB shot and very light keiryu line - or a tungsten bead head nymph and a light keiryu line.
Even though the rod is very soft, it is long enough that when you raise the rod to set the hook you move enough line to get a good hook set, even when fishing with a BB shot several feet deep.
| | |
| --- | --- |
| Extended Length | 17' 6" |
| Collapsed Length | 22.7" |
| Weight | 3.0 oz |
| Sections | 11 |
| Tip Diameter | .65mm |
| Grip Diameter | 21.8mm |
| Tippet | 10X - 6X |
| Pennies | 16 |